If you know my zine, Shooting Stars, then you should be aware of my newest addition called Wish-List Wednesday. A lot of book bloggers have Waiting on Wednesday, where they post about a book that has yet to be released, but they really want to read. Since Shooting Stars was never just books, I figured a Wish-List would be more appropriate, so I could post about future books or items and even things that are already out. Here is my addition for Bridge the Gap (meaning everything is foreign…)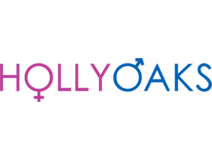 Hollyoaks Perfume (the girls' version of course!)
I know some people think that it's lame for Hollyoaks to have a perfume, but I think it's fun and as an American, I'll take anything Hollyoaks!
For those that aren't aware, Hollyoaks is a soap opera in the UK. I found it via the John Paul/Craig storyline and became hooked, though I only really know certain people's stories. Since the U.S. doesn't get this show, I'm reduced to what I can find via youtube or other websites. I love that it's a soap opera, so it's on everyday, yet it doesn't feel like the soaps we have in America. I honestly refer to Hollyoaks as the UK's Degrassi, since it kind of has that vibe…various stories about the kids and the adults (though most of the "kids" are older on Hollyoaks), with Hollyoaks having more "out-there" storylines….that I love! The reason I hate Hollyoaks being on every day is because they don't release the "seasons" or whatever on DVD (and I know they have different DVD players, but I basically have no way of having full episodes in an easier manner)
Anyway, that's just my "intro" to the world of Hollyoaks. You'll hear more about the show and its actors/actresses in time because I've become invested in quite a few of their future careers…meaning I want more!!
You can get the perfume at the
Perfume Shop.
There is one for the boys and the girls.
Ostrich Boys by Keith Gray
Kenny, Sim and Blake are about to embark on a remarkable journey. Stealing the urn that contains the ashes of their best friend Ross, they set out to travel 261 miles from Cleethorpes on the English east coast to the tiny hamlet of Ross in southern Scotland. After a depressing and dispiriting funeral they feel that taking Ross to Ross will be a fitting memorial for a fifteen-year-old boy who changed all their lives through his friendship. Little do they realise just how much Ross can still affect life for them even though he's dead.
This book has already been released, but I still really want to read it. I'm not sure if it's out in the U.S though….does anybody know? Either way, I think it sounds great and hopefully I'll get a chance to read it soon.
The Carbon Diaries 2015 by Saci Lloyd
It's January 1st, 2015, and the UK is the first nation to introduce carbon dioxide rationing, in a drastic bid to combat climate change. As her family spirals out of control, Laura Brown chronicles the first year of rationing with scathing abandon. Will her mother become one with her inner wolf? Will her sister give up her weekends in Ibiza? Does her father love the pig more than her? Can her band the dirty angels make it big? And will Ravi Datta ever notice her?

In these dark days, Laura deals with the issues that really matter: love, floods and pigs.

The Carbon Diaries 2015 is one girl's drastic bid to stay sane in a world unravelling at the seams.
I believe this is out now as well. Doesn't it sound amazing? I really love the unique premise!
Broken Soup by Jenny Valentine
An intriguing, compelling and moving new novel from the award-winning author of Finding Violet Park. When the good-looking boy with the American accent presses the dropped negative into Rowan's hand, she's sure it's all a big mistake. But next moment he's gone, lost in the crowd of bustling shoppers. And she can't afford to lose her place in the checkout queue -- after all, if she doesn't take the groceries home, nobody else will. Rowan has more responsibilities than most girls her age. These days, she pretty much looks after her little sister single-handedly -- which doesn't leave much time for friends or fun. So when she finds out that Bee from school saw the whole thing, it piques her curiosity. Who was the boy? Why was he so insistent that the negative belonged to Rowan?
I haven't read anything by Jenny Valentine yet, but all of her work sounds great. I hope to be able to read something by her soon…perhaps starting with Broken Soup? Who knows?
If you want to see my Wish-List for Shooting Stars, go
here!